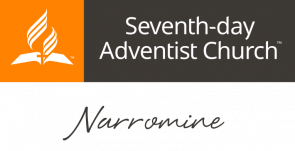 Dear Narromine Church,
As recommended by the Government and our leaders, we will be cancelling all church services and events effective immediately.
We are saddened that we will not be able to meet and worship together, but we are also positive that God has given us an opportunity to connect with our families and neighbours. Maintaining a sense of community is essential at a time like this.
This Sabbath 21 March 2020:
1. Your Sabbath School leaders will be contacting you with options to share and connect in creative way this Sabbath.
a. If your group meets in person, then please follow the following advice:
i. Maintain social distance and avoid touching, kissing, or hugging.
ii. Do not meet if you are not feeling well.
iii. Remember to wash your hands or use disinfectant.
iv. eGiving is the best option for tithes and offerings. You can download the app or visit https://egiving.org.au
b. Some groups may try going for a walk or may choose to meet online.
2. Tomorrow has been declared National Day of Prayer by our Church leaders. We plan to meet online to share and pray together via zoom tomorrow 21 March 2020 at 11 am. Please copy the link below into your browser and follow the instructions. If you don't know what to do with the link, please ask for help. https://acts-technology.zoom.us/j/259687510
Next Week:
We will be busy contacting our families in the coming days to see how you are going and provide any help we can offer. We would like you to tell us if you know of anyone that is struggling or going through a difficult time.We will be sharing resources and ideas to keep us together while we cannot meet in the near future. We are doing our best to implement all possible ways to keep everyone informed and up-to-date.
If you have any needs, questions, ideas or suggestions please contact us on:
Email: [email protected]
Mobile: 0406 655 112 (send an SMS, or call again if unanswered)
"Be anxious for nothing, but in everything by prayer and supplication with thanksgiving let your requests be made known to God. And the peace of God, which surpasses all comprehension, will guard your hearts and your minds in Christ Jesus."
Philippians 4:6-7
Blessings,
Pastoral Team